dISTRESS tOLERANCE
stop Skills
WATCH THE FOLLOWING VIDEOS:STOP
---
---
NOTE: There is less reading this week, but this is a very important skill to master. This skill should be
PRACTICED
daily, as often as you can remember to practice.
---
NOTE: Person Growth Worksheets will not be used as homework. These are for your use only.
Please DO NOT Submit any filled in sheets in Lesson Group.

Powered by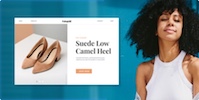 Create your own unique website with customizable templates.