The SENSES Strategies for
Coping and Calming
The Body-Mind Connection
Our senses can be used to help us relax and to calm down; they can be used to make us more alert, and they can also be used to help us feel more organized and in tune with our body. Sensory preferences are very individual, what calms one person may irritate another. Sensory input is especially helpful when our brain is not helping us out, for example when we are upset, distracted, stressed out, or ill. I call this the Body-Mind Connection as opposed to the Mind-Body Connection.
---
Examples
Here are some examples that you could use if you were feeling stressed out (calming) or in need of some pepping up (alerting). Sensory activity examples are provided for both the external senses: taste, smell, vision, hearing, and touch and also for the internal senses that are less familiar to some people: oral motor sense, proprioception (joint and muscle sense), deep pressure touch, and the vestibular or balance sense.
​Smell
Calming: Soothing scented candle
Alerting: Strong perfume

Taste
Calming: A cup of mint tea
Alerting: A glass of fresh lemonade

Oral Motor
Calming: Sucking on a sweet lollipop
Alerting: Sucking on a lime Popsicle

Vision
Calming: Watching fish in an aquarium
Alerting: Looking at blinking lights

Hearing
Calming: Listening to a relaxation tape
Alerting: Listening to a rock concert

Touch
Calming: Having a massage
Alerting: Being tickled

Proprioception
Calming: Doing Yoga
Alerting: Brisk walking
​
Vestibular Sense
Calming: Rocking slowly in a rocking chair
Alerting: Dancing around the room
Powered by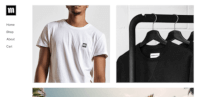 Create your own unique website with customizable templates.